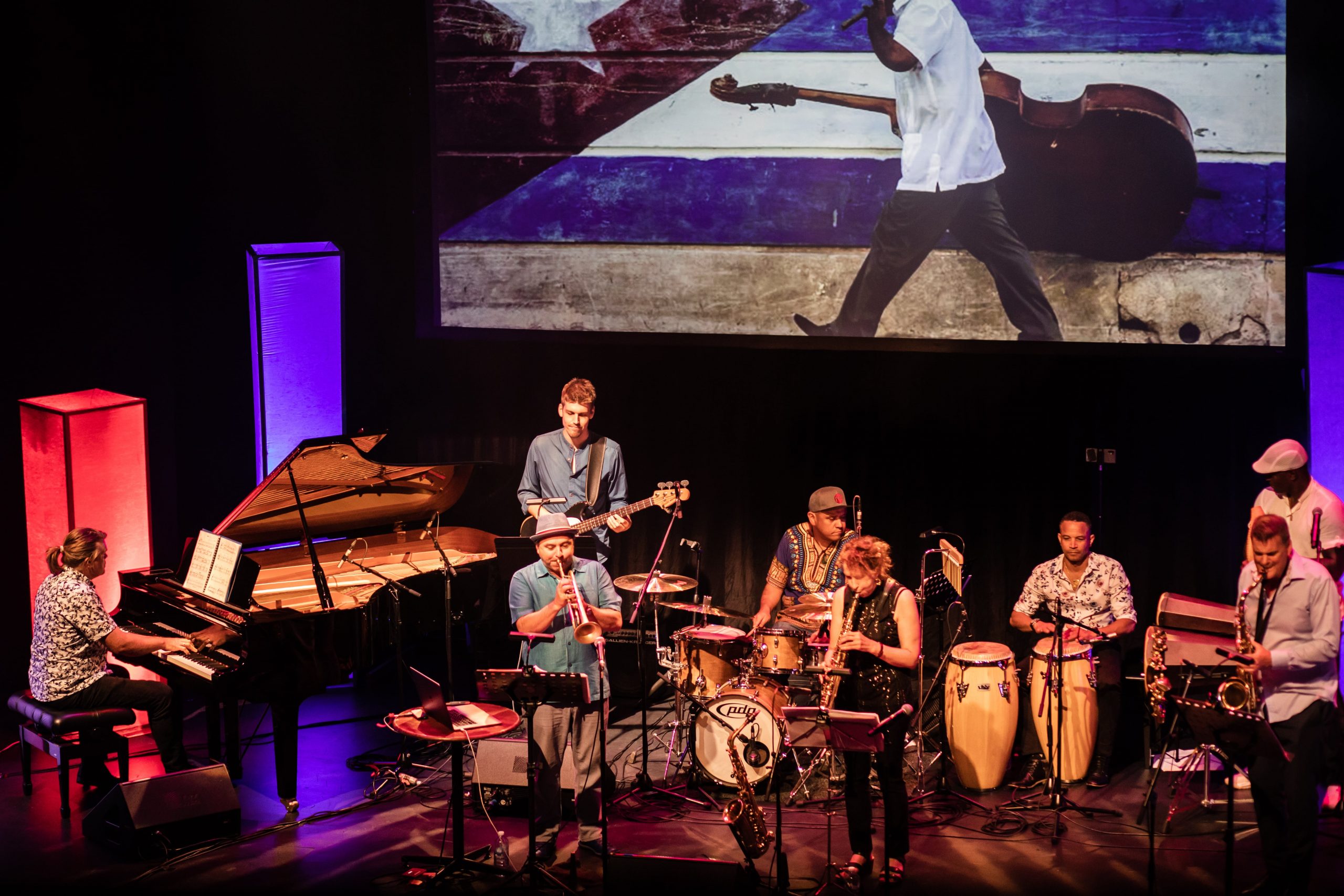 Grand Fiesta Finale
6
6 people viewed this event.
with Caribé
'Havana Return' is a melding of musicians and dancers from Sydney's Cuban, jazz and Latin communities. The music and choreography integrates elements of traditional Cuban dance and music with a modern jazz aesthetic. Caribé thrives on interacting with the audience through incredible dancing, chanting, and original Cuban-based compositions with a jazz aesthetic. 'Havana Return' uses a backdrop of archival footage featuring Cuban musicians from the 80s. Social dancing is encouraged if allowed.
Caribé's has had remarkable success with sell-out performances in Orange, Armidale, Mullumbimby, Canberra, Candelo, Lismore, Blue Mountains and Sydney in early 2021.
Caribé's performances promise to be an immersive interactive experience for Bellingen Muse audiences, combining incredible dancing, chanting, jazz-inspired compositions and archival footage of Cuban musicians.